Our stories of triumph show how people living with anxiety, depressive, obsessive-compulsive, and trauma-related disorders have struggled, coped, and triumphed.
Do you have a story of triumph with mental health? ADAA would love to hear from you. We welcome guest blogs and short 2-3 minute videos that we will share on the ADAA website, in our Triumph e-newsletter, and across our social media platforms.
Explore Stories Of Triumph
Find inspiration in the remarkable stories of people just like you who have struggled and triumphed over their own anxiety disorders.
In 500 words or less (or a 2-3 minute video) please describe your experience with an anxiety disorder and/or depression and how it has affected your life. Please provide a brief title and focus on the therapy or other treatments that have helped you manage or overcome your illness. Please include how ADAA's website or resources have helped you.
In order to publish you story on our website and to share it on our social media platforms, we require that you use your real name and include a photo. Please note that we do not accept advertorials (these stories should not include any call-outs for personal websites or publications or sell any products). We reserve the right to reject any story that we do not feel is appropriate to share.
Anxiety and Depression Association of America
ADAA focuses on improving quality of life for those with anxiety, depression, OCD, PTSD and co-occurring disorders through education about the disorders. ADAA helps people find treatment, resources, and support. More than 11 million people visit ADAA's website each year - from all across the globe.
ADAA promotes scientific innovation and engages a diverse network of basic and clinical anxiety and depression researchers and providers encouraging the implementation of new treatments to clinicians. These commitments drive ADAA's promise to find new treatments and one day prevent and cure these disorders.
Sharing Your Story Matters
Sharing your story can help #breakthestigma associated with mental health disorders. Your personal story can make an impact by inspiring those facing similar challenges.
Note: ADAA reserves the right to edit for clarity, length, and editorial style. We do not guarantee that every submission will be published. If your story is accepted, you will be notified. If you have not heard from ADAA within one week of submission that means that your story has not been accepted. Once your story is posted on this website, it is the property of ADAA.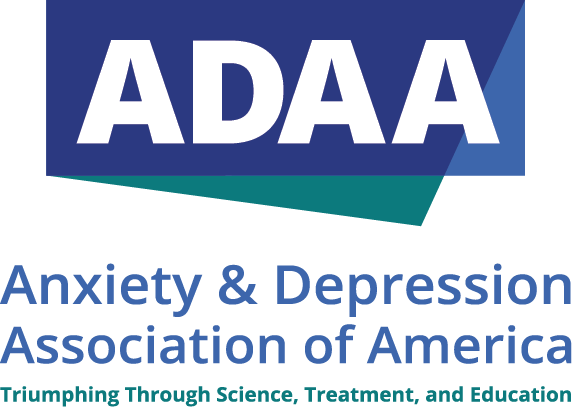 Founded in 1979, ADAA is an international nonprofit organization dedicated to the prevention, treatment, and cure of anxiety, depression, OCD, PTSD, and co-occurring disorders through education, practice, and research.
© ADAA, 2010-2021. Registered 501(c)(3) Nonprofit